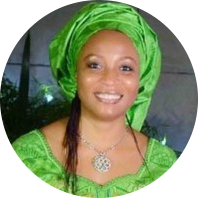 Mrs. Annabelle Adeyemi-Johnson Mrs. Annabelle Adeyemi-Johnson is the CEO of African Themes Limited. She is a graduate of the University of Port-Harcourt, an entrepreneur, researcher, policy and development strategy expert with over a decade experience in the private and public sector consulting in Nigeria. She has consulted widely for the First Bank of Nigeria PLC, Central Bank of Nigeria and other players in the financial service industry. She has participated in programs and initiatives aimed at providing technical assistance to state governments in Nigeria to implement their Poverty Reduction Strategy Paper.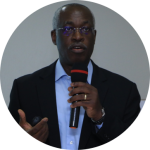 Mr. I.K. Mbagwu With over 30 years career experience; IK started his working life as a tax senior in Arthur Andersen & Co (1984) before moving to Nigeria-American Merchant Bank Limited (Bank of Boston) in 1989. He joined Fidelity Union Merchant Limited (now Fidelity Bank Plc) in 1993, rising to the rank of General Manager. In 2001, he moved on to Citizens International Bank Limited as Executive director and later rejoined Fidelity Bank Plc. as Executive Director in 2006 where he was variously responsible for Operations and Information Technology, Human Resources and Corporate Services and more recently Treasury Management and Commercial Banking in Lagos and South West Directorate. He has spent about 2 decades in all core functions in banking. He subsequently retired from Fidelity Bank in December 2015.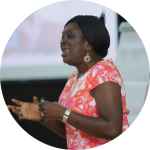 Mrs. Kate Iketubosin Kate Iketubos is a graduate of the University of Benin (B.Sc. in Business Administration) and holds an MBA from IESE Business School of the University of Navarra, Spain. Kate worked in the Nigerian banking sector for almost two decades. She has been certified and accredited as a Trainer and Facilitator by several national and international institutions. Kate has organised various programmes and workshops in the public and private sectors in areas of Banking & Financial services, Oil, Manufacturing, Medical, Hospitality, Legal and SMEs generally.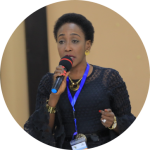 Mrs. Chiadi Ndu Chiadi Ndu was called to the Nigerian Bar in 1987. She holds a Master's Degree in Counselling Psychology, Diplomas in Stress Management and Cognitive Behaviour Therapy and a Certificate in Addiction Counselling. She also has a Certificate from Becks Institute for Cognitive Behaviour Therapy for Depression. Chiadi is an Institute of Integrative Nutrition New York certified Health Coach and is also equipped with Biofeedback training from Stens Corporation California. She has a Ph.D. in view.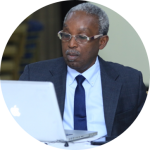 Dr. Olufemi Ladeinde Dr. Olufemi Ladeinde is a medical practitioner and nutritional consultant. He is a graduate of the University of Ibadan, Nigeria, Medical School (1978) with surgical training at Guy's Hospital, London. He worked at a number of hospitals in the United Kingdom but found that the "symptom-centric" approach of orthodox medicine fell short of the high standards he had set for himself. As a result of this, he started studying nutrition and its effects on health and the process of ageing. He took courses at the Plaskett Nutritional Medicine College and the Institute of Optimum Nutrition, both in London. Dr. Ladeinde now practices as a Nutritional Consultant.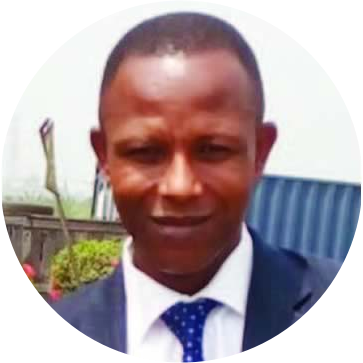 Mr. Ndubuisi Enechionyia
He was in the Financial Services Industry for over 16 years and an auditor for about 10 years who has conducted over 100 bank fraud investigations and several fraud trainings in internal controls, money laundering and investigation. He is a Chartered Accountant and has a 1990 MBA from the University of Nigeria. He was acting corporate auditor at FSB International Bank PLC pre-consolidation. He is a Senior Consultant in African Themes Limited. Ndubuisi has spent the last five years working with SMEs to build their capacities, improve access to finance and implement structures to make them sustainable. He was a resource person in the previous YOUWIN program for female entrepreneurs of the Federal Government of Nigeria. He has supported many Microfinance Banks in their transition from Community Banks and has participated in several capacity building programs for Small and Medium businesses for both public and private sector initiatives.